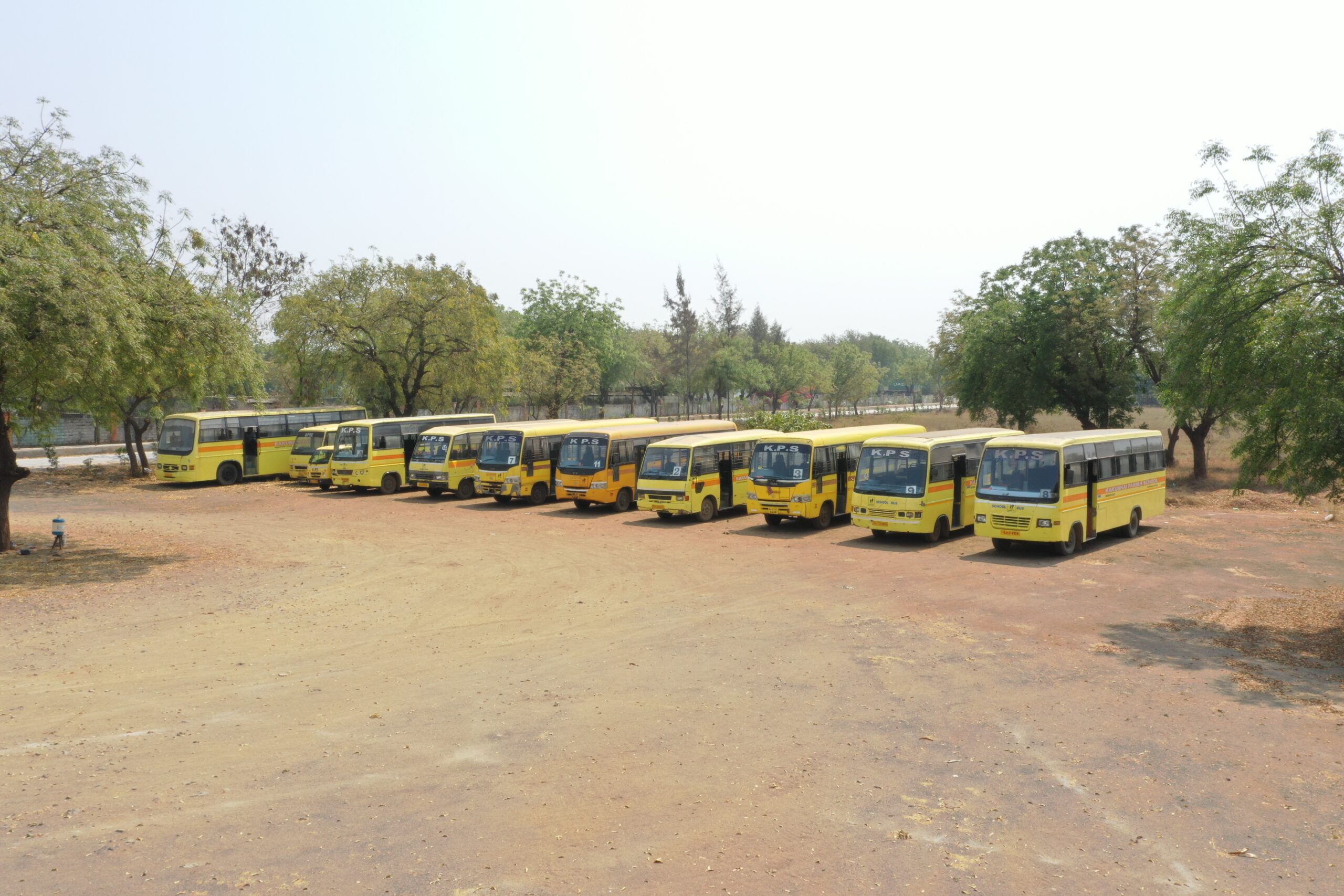 KPS provides transportation for its students expanding to areas like Gandhidham, Anjar, and Adipur. The school buses have the longest routes in the city to provide a safe option for its students to commute to and from school. The transport system is designed to be hassle-free and convenient for both parents and students. The school buses are spacious and can accommodate an appropriate number of students.
While school transportation is optional for students, we strongly recommend it as it helps reduce traffic from private vehicles near the school. This helps to reduce pollution around the school and ensure a safe environment for our students.
Transport Rules
Student should board and get down only at the respective stops assigned to them.
Students must maintain discipline and decorum in the school bus; any student indulging in a fight or heard using abusive language will be denied access to bus facilities.
Students must be seated in the buses before they start moving, they must not board a moving bus.
Students must avoid unruly behaviour like shouting, throwing things, etc., as it may distract the driver.
Students should refrain from defacing any property of the bus.
Prior written permission should be sought if a student wishes to travel by another route for a particular reason.
The permission letter should be duly approved and signed by the Principal and submitted for records for the respective class teacher.
No change in bus route during the year.
If Change in address, submit application in advance.
Student must remain present before 5 minutes of scheduled time at allotted bus stop.
No bus will wait for any teacher/ student it causes delay to school timing.
No door delivery is permitted, nearest bus stop will be allotted.
For any query contact Bus In charge:
Name- Mr. Jayeshbhai Vaishnav
Contact No. – 8732983468